So apparently I've stumbled onto a new pastime where I supply no-brainer dialogue for photos of QAF cast members and actual screen caps of the show while my fic-writing head seems to be lost at sea. (First one HERE.)

If anyone happens to spot said fic-writing head, tell it to get its little hiney back home PRONTO! I mean how difficult can it be to find an interesting way to tell how Daphne comes to visit Josh for the weekend because they're getting together and brings Brian along as a surprise for Justin and that's how they establish the beginning of their long-distance thing while Justin makes a name for himself in New York because hey, it's only time and the greatest love that ever existed refuses to allow a few hundred miles to stand in its way and also to tell how Brian's so appreciative of alcoholic Aunt Meg's nudging Justin to get his ass back in school that he offers to pick up the tab for her stint at Betty Ford to dry out, which she can't afford but really needs to do because she'll be canned from her position at the Grey Art Gallery if she doesn't?

So, yeah, I've got Chapter Five of The Making of an Artist half written, but this last segment is just hell-bent on not falling into place.

*Dramatic sigh here for effect* Oh, well, in the meantime we have . . .





~~~~~ NO-BRAINER DIALOGUE!!!~~~~~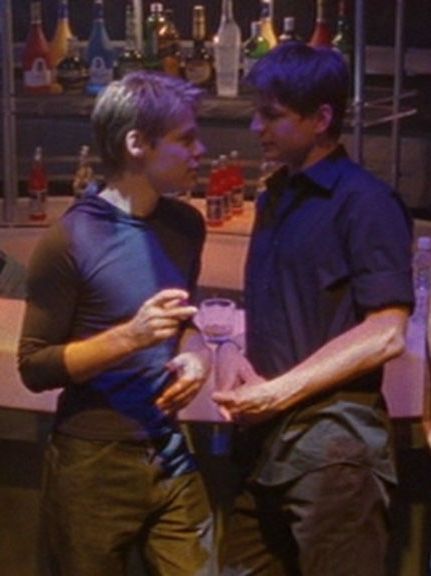 "You're hot."


"You're hotter."


"Let's find some guy for me to fuck up the ass while he deep throats you."


"Good idea."