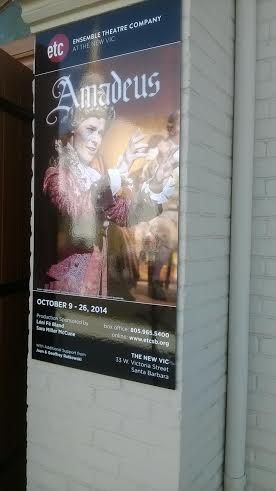 Well, I'm exhausted and poor, but I got to see Randy in Amadeus!





I had to make it a 1 day trip because I couldn't miss any work, so I flew to Santa Barbara on Sunday morning, landed at 12 noon and saw the 2 p.m. matinee, and flew back home that same evening (not getting in until midnight.) Between the airfare and taxi rides to and from the theater, my bank account is severely suffering. I wasn't going to go at first, but I made a snap decision last Wednesday and decided I just couldn't miss the opportunity to see the play when it was only 1 state away from me.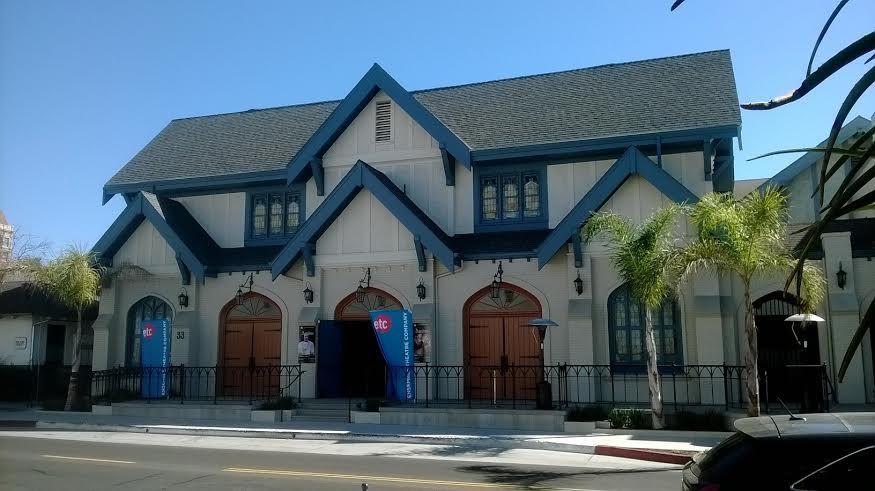 This is the quaint little theater where Ensemble Theater Company of Santa Barbara performs.


This is what the stage looked like as the audience filed into the theater. An aged Salieri (Daniel Gerroll) is seated in the wheelchair, ready to narrate the tale of his great jealousy of and rivalry with the young musical genius Wolfgang Amadeus Mozart.

Randy was perfect in this role, portraying the many facets of Mozart brilliantly. (Yes, I'm biased and love him to pieces, but his talent speaks for itself.) The play taps into several aspects of Mozart's life - his genius, trying to find his place in the royal court, the ladies man in him who flirts with the pretty soprano in his opera (to the consternation of his young wife), his child-like qualities, his playfulness, his seriousness, and in his later years his poverty, desperation, ill health, and mental instability. Randy imbued each of them with raw emotion and sensitivity; it was fascinating to witness his Mozart. I wanted to cry near the end as he lay dying.

Randy's gift with voices and accents really him served him well in this play. There were times when he spoke in flawless French and Italian, as if they were his native languages. I knew he speaks French, but I had no idea about the Italian. Even if he's not fluent in Italian and only memorized the dialogue needed for the play, it was pitch perfect. (I don't speak it, but I grew up with Italian grandparents who got off the boat in New York in the 1920's and never learned English, and he sounded exactly like them. LOL) One of my favorite parts of the play was when Randy seated himself at the piano and simulated playing Twinkle, Twinkle Little Star. He sang the words in Italian to the pre-recorded music with the look of a humble, innocent child on his face, keeping time with his head lilting back and forth - just priceless to watch.

The play is just shy of 3 hours long, but I thought it went by in the blink of an eye. I could have sat there all day and all night and was sorry to see it end. I wasn't surprised when Randy didn't come out afterwards. It ended just before 5 p.m., and the final performance of the run was going to start at 7 p.m. I'm sure the actors needed to eat and rest a little bit before starting all over again.

I was just happy that I got to see Amadeus.