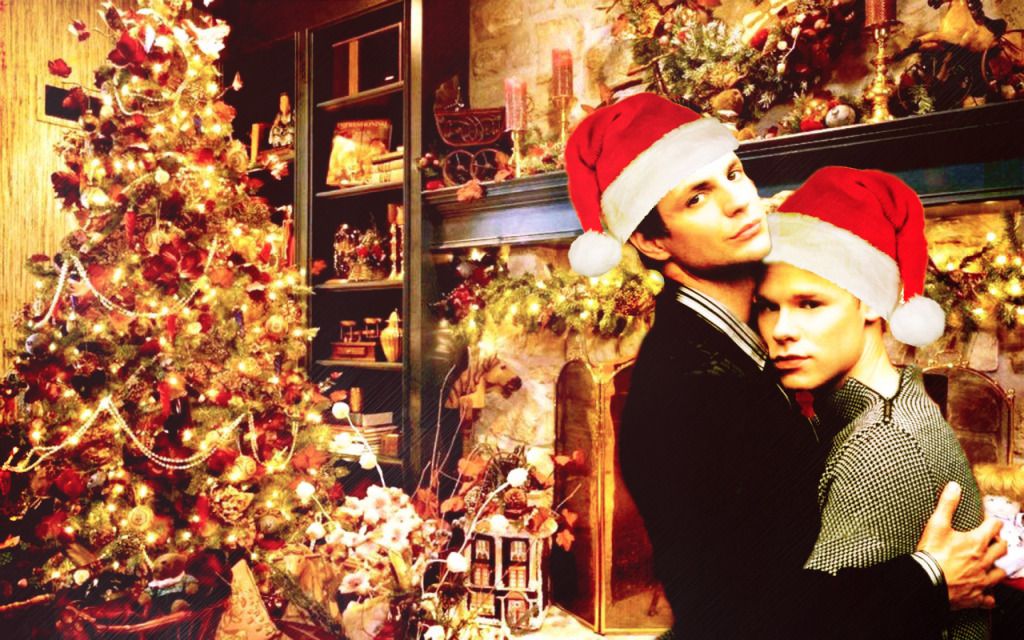 Pic by the amazing
bibiherz
I hope you're all having a fabulous holiday season!

Many thanks to my wonderful friends who have sent me goodies in the last few weeks:



techgirl_on_ij for the Christmas gift I received in the mail. (still waiting for xmas morning to open it!)




urugwaj for my own personal Elf Justin: HERE He's so cute!




fancypantsdylan,
meggi63,
penny_sieve, and
landlady_4rent for the Christmassy V - gifts on my profile page. They look so pretty!




guavejuice and
emelwhy for the E cards, each of them a lovely rendition of The Sugarplum Fairy.

First we have the traditional version one associates with that holiday song: HERE

And now we have The Randish Elves Hip Hop Crew's version: (Yes, it's Randy - check it out!) HERE

Being the dance freak that I am, I'm equally mesmerized with both renditions!




rockie2010,
guavejuice,
pam81, and
mander3_swish for the Christmas cards that came in the mail
and the beautiful hand-drawings and shiny pics of Brian and Justin that were in them!

And now for the awesome Evil Kinney Girls key ring that Pam had specially made for us. I love it!



(

Collapse

)