https://hennepintheatretrust.org/events/cabaret-broadway-tickets-orpheum-theatre-minneapolis-mn-2016/ spotify - alan cumming and broadway cast


http://www.newlinetheatre.com/cabaretchapter.html Inside Cabaret, background and analysis by Scott Miller


http://cabaretmusical.com/tickets - tour schedule

http://www.backstage.com/casting/cabaret-natl-tour-71862/ ~~~~
~~~~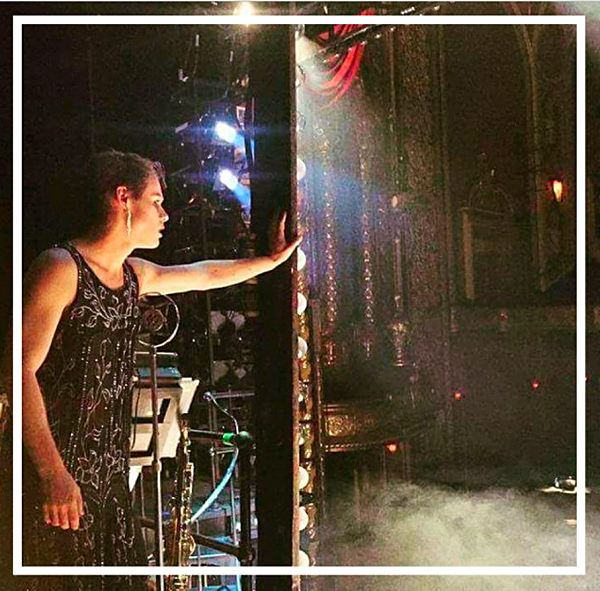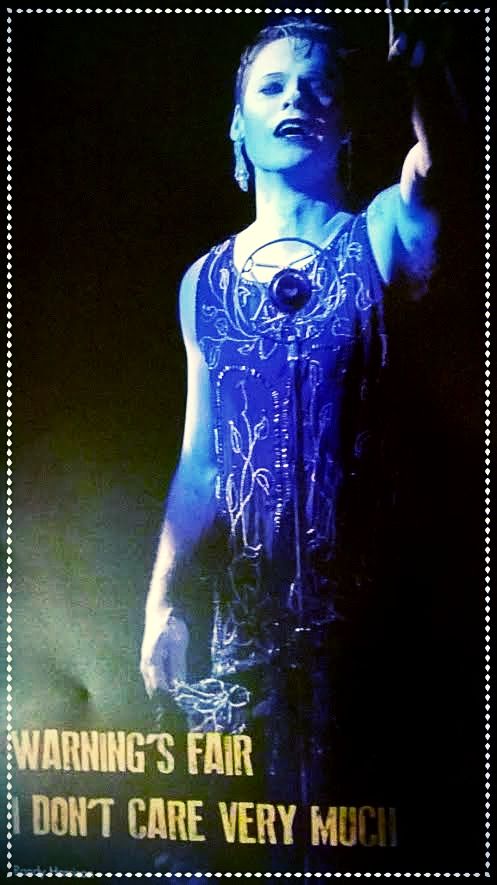 Emcee: 20+, All Ethnicities
an androgynous, hyper-sexual entertainer who embodies Berlin in the 1930's.
Seeking a superb actor/singer/dancer.











CHARLOTTE, NORTH CAROLINA - NOVEMBER 8 - 13




November 13 - loading out of Belk Theater

https://www.instagram.com/p/BMx0egPBjyk/?taken-at=5820939





Last day at the Kit Kat Club! #cabarettour #byefrenchie #whatittakestobeakitkatgirl pic.twitter.com/y8F7Q9q7kI

— Aisling Halpin (@aislinghalpin) November 13, 2016
Roundabout Theater posts a video to congratulating playwright Joe Masteroff. #RandyHarrison #CabaretTour
.https://t.co/nyVYbooTr8 … pic.twitter.com/UVpMhh8hwi

— Jenna (@CCiluJenna) November 14, 2016




November 11 - Kim sees the show in Charlotte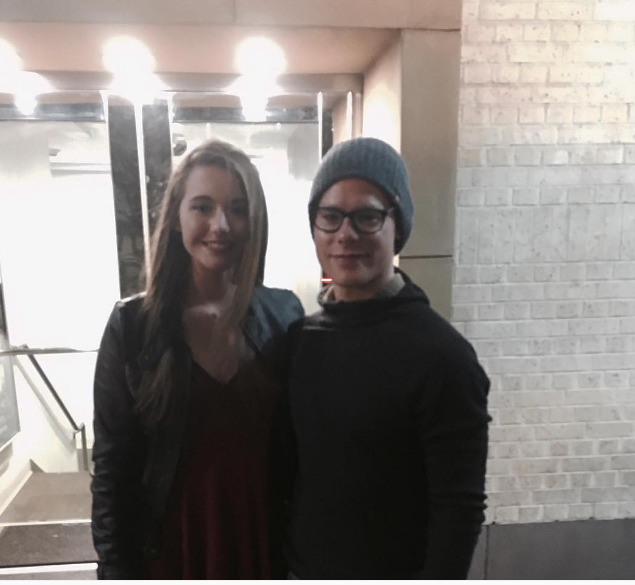 https://www.instagram.com/p/BMslEjVjQlo/?taken-by=isabel.crews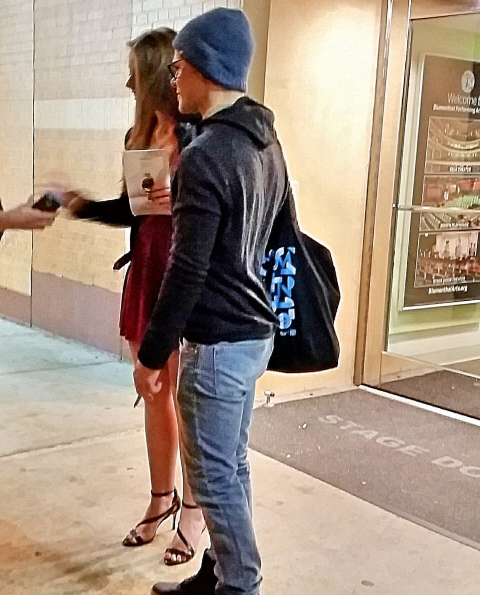 One more of Randy last night. So gracious to pose for photos and speak w/fans. 1st time she had met him. pic.twitter.com/gCedb8r7Ac

— Kimberly (@Predec2) November 12, 2016
30 min to show time! pic.twitter.com/HeDc51KhGT

— Kimberly (@Predec2) November 12, 2016
Another photo of the Blumenthal Theater in Charlotte. pic.twitter.com/lY916TRclh

— Kimberly (@Predec2) November 11, 2016





November 10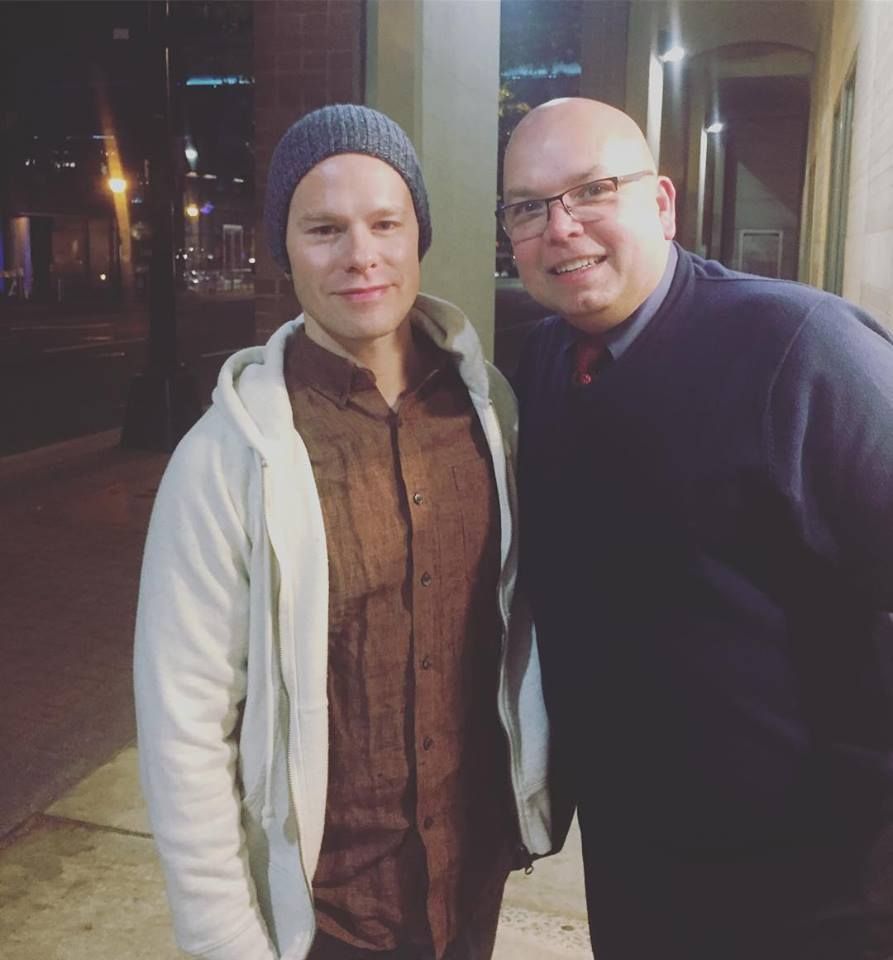 https://www.instagram.com/p/BMrS4-mAI8_/
@RandyHarrison01 it was truly an honor to meet you I've spent my life in the closet and u have guideded me and inspired me to be me thanks! pic.twitter.com/ytzKZxnRh3

— Keven Spring (@keven311) November 10, 2016




November 9 - article

http://artsycharlotte.com/the-revival-of-cabaret-the-musical/


November 9 - article

http://www.charlotteobserver.com/entertainment/ent-columns-blogs/lawrence-toppman/article113536373.html



November 8 - Randy votes for Hillary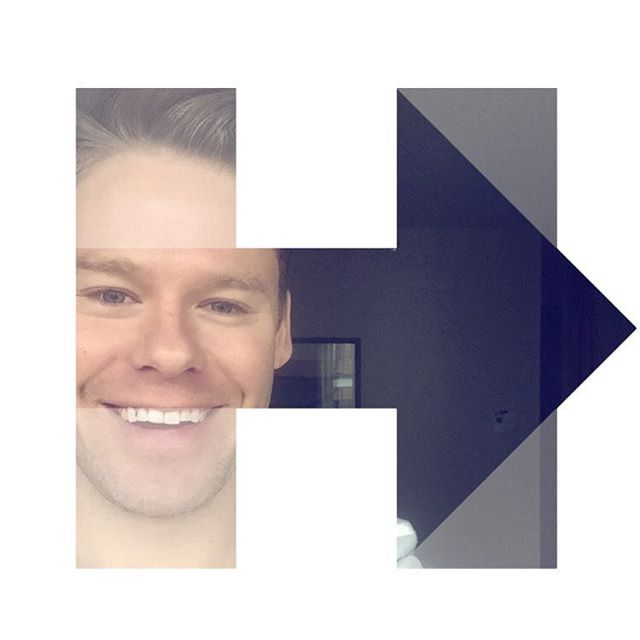 https://www.instagram.com/p/BMjkj4NDU1m/?taken-by=randyharrisongram



November 8 - Belk Theater, Charlotte, N.C.

https://www.instagram.com/p/BMkVklmFocr/?taken-by=benjamineakeley


November 8 - set going up in Belk Theater

https://www.instagram.com/p/BMk3O2fj-09/?tagged=cabarettour



November 7 - Leeds teaches Mein Herr

https://www.instagram.com/p/BMheZAtA6Hn/?taken-by=leedshill




ATLANTA, GEORGIA - NOVEMBER 1 - 6


November 5 - matinee bows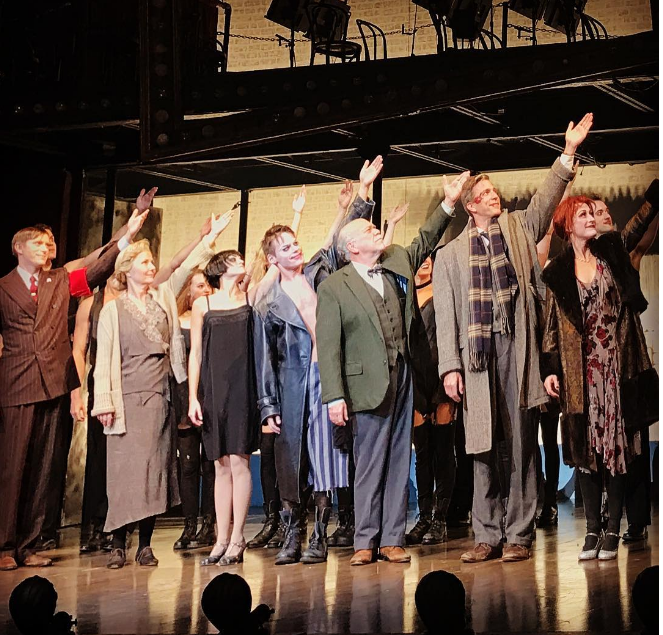 November 3 - Taurus Lovely - cabaret drummer

https://www.instagram.com/p/BMUQ2ZBA5V3/?taken-by=bopirate



November 3 - article

http://mwmivspeaks.com/cabaret-leaves-atlanta-speechless/


November 3 - article

http://nique.net/entertainment/2016/11/03/leave-your-troubles-at-the-door-for-cabaret/


November 3 - article

http://www.atlantaintownpaper.com/2016/11/theatre-review-cabaret-fox/



November 2 - Cast party at STK Atlanta and birthday celebration

Encore Atlanta added 29 new photos to the album: Cabaret Cast Party — with STK (Atlanta) and 5 others at STK (Atlanta).
9 hrs ·
We had a fantastic evening last night celebrating Cabaret the Musical at STK! The cast, crew, Broadway In Atlanta, and Broadway patrons came together for a great time.
Special thanks to our hosts, STK, for putting together the perfect atmosphere, delicious food and even a Belvedere Vodka Kit Kat Cocktail! And to Greene Worldwide Transportation for getting us there in style.
If you haven't seen the show yet, get yourself to The Fox Theatre. This show is not to be missed!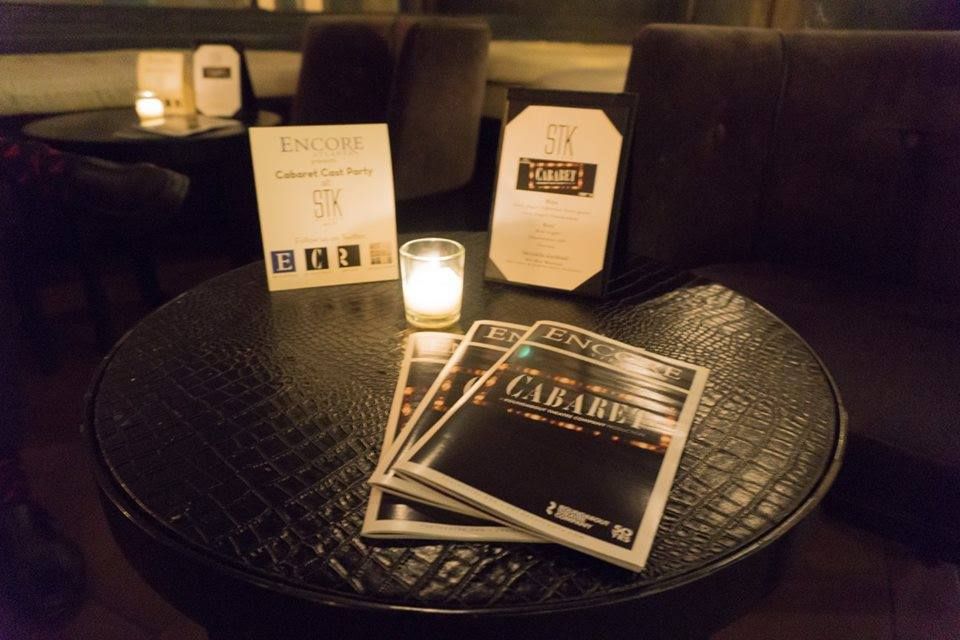 https://www.instagram.com/p/BMWuarVl_4I/?taken-by=broadwayatlanta
.@RandyHarrison01 birthday! #cabaret #ATL pic.twitter.com/kt9k2JGoIg

— Will Freeman (@will_freeman_) November 3, 2016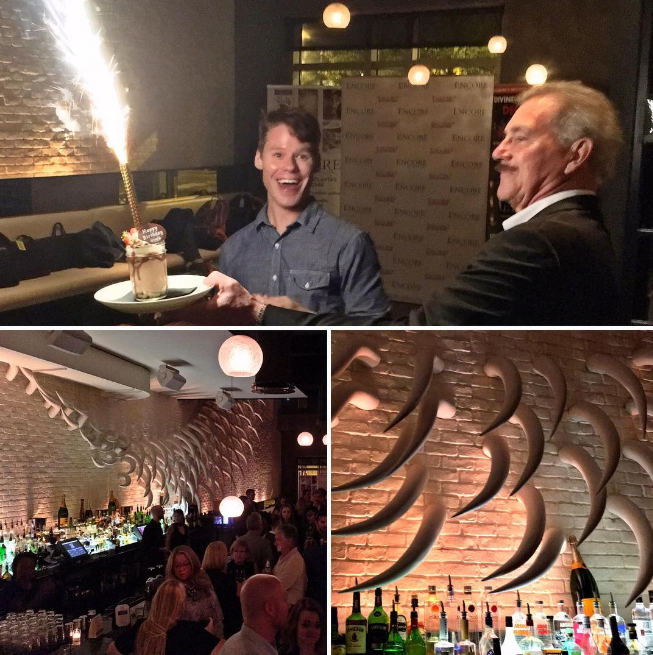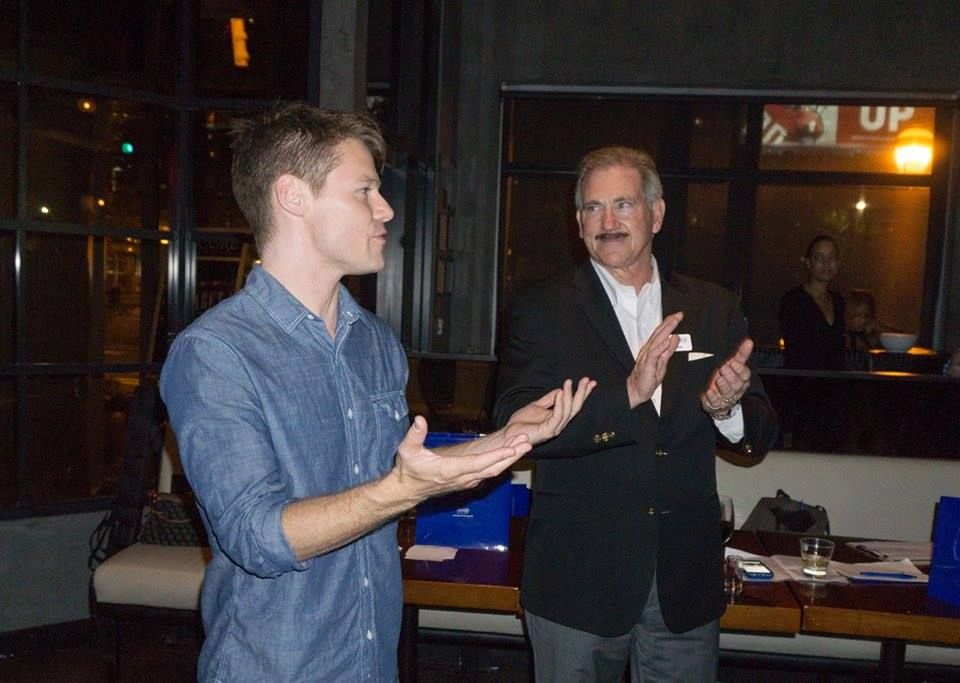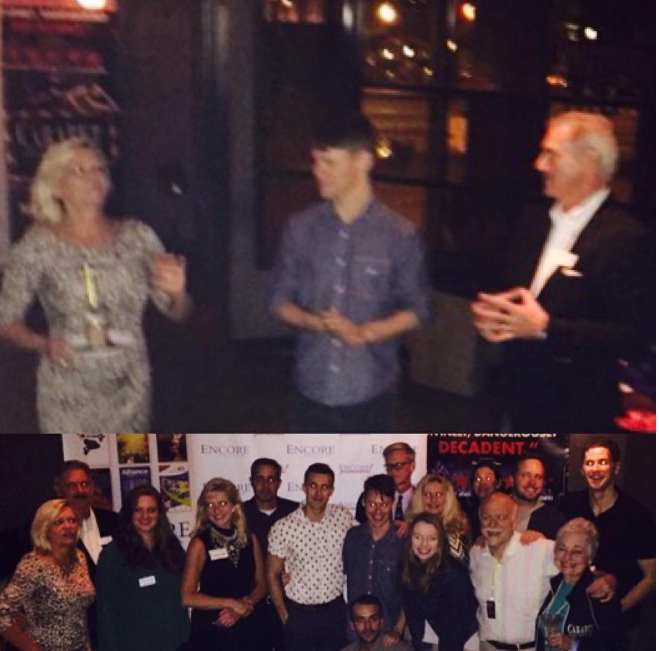 A big Happy Birthday hug and kiss to wonderful @RandyHarrison01. Wishing you an extraordinary year ahead, dear Randy! pic.twitter.com/cjrSuNg8Hg

— Robert Gant (@RobertGant) November 2, 2016




November 2 - talks at Pace Academy

Pace Academy added 2 new photos.
8 hrs ·
A big thanks to actor and alumnus Randy Harrison '96 for stopping by the Fine Arts Center this afternoon to speak to Pace performers! Randy is headlining the national Broadway tour of Cabaret the Musical at the The Fox Theatre through the weekend! #PaceArts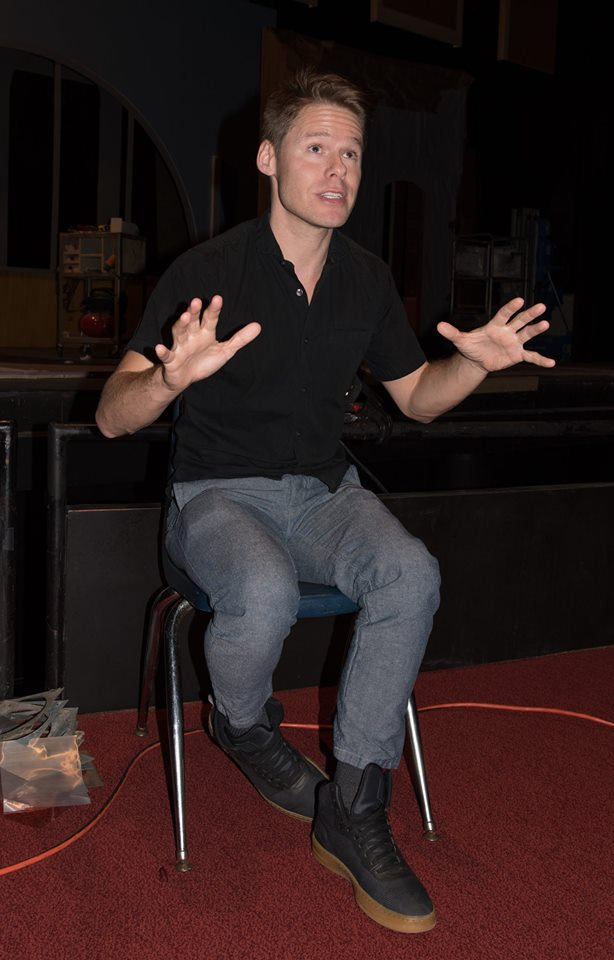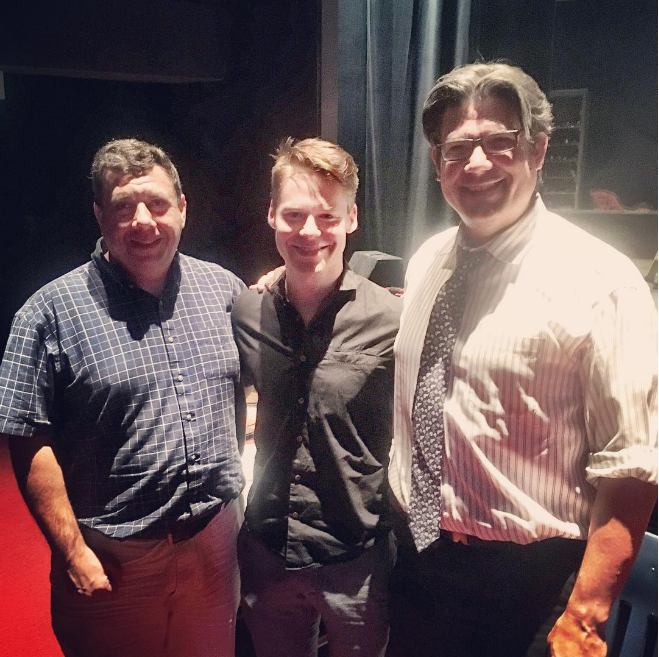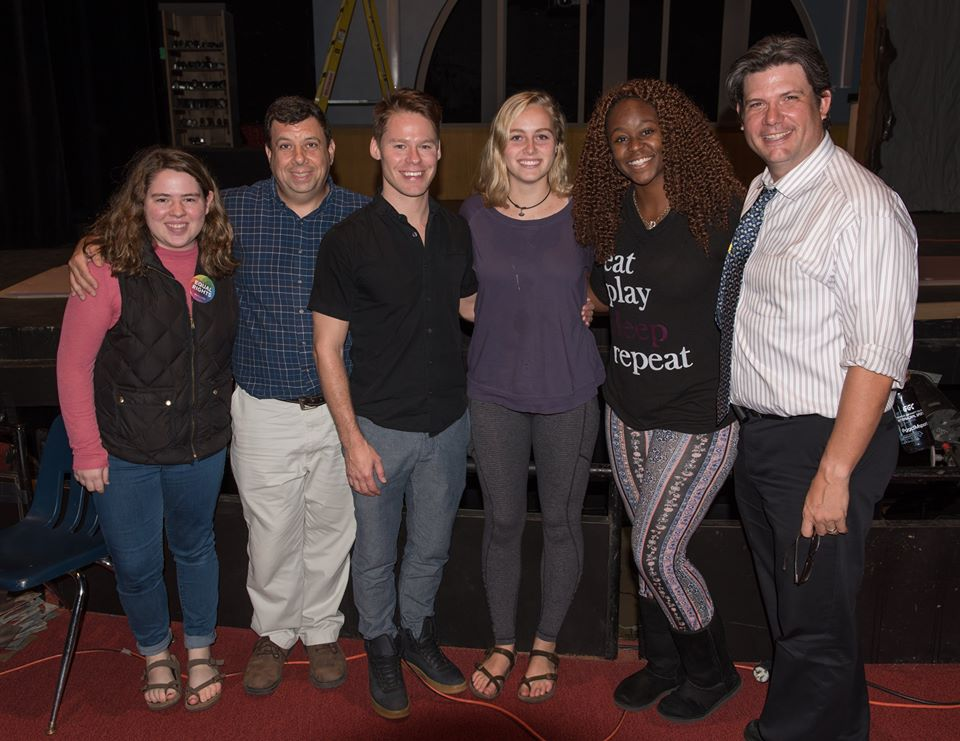 November 2 - Out on Film sponsored Q and A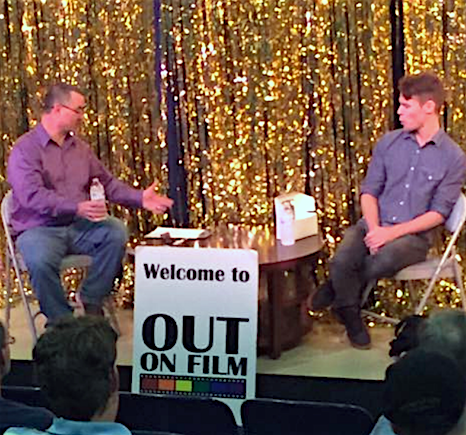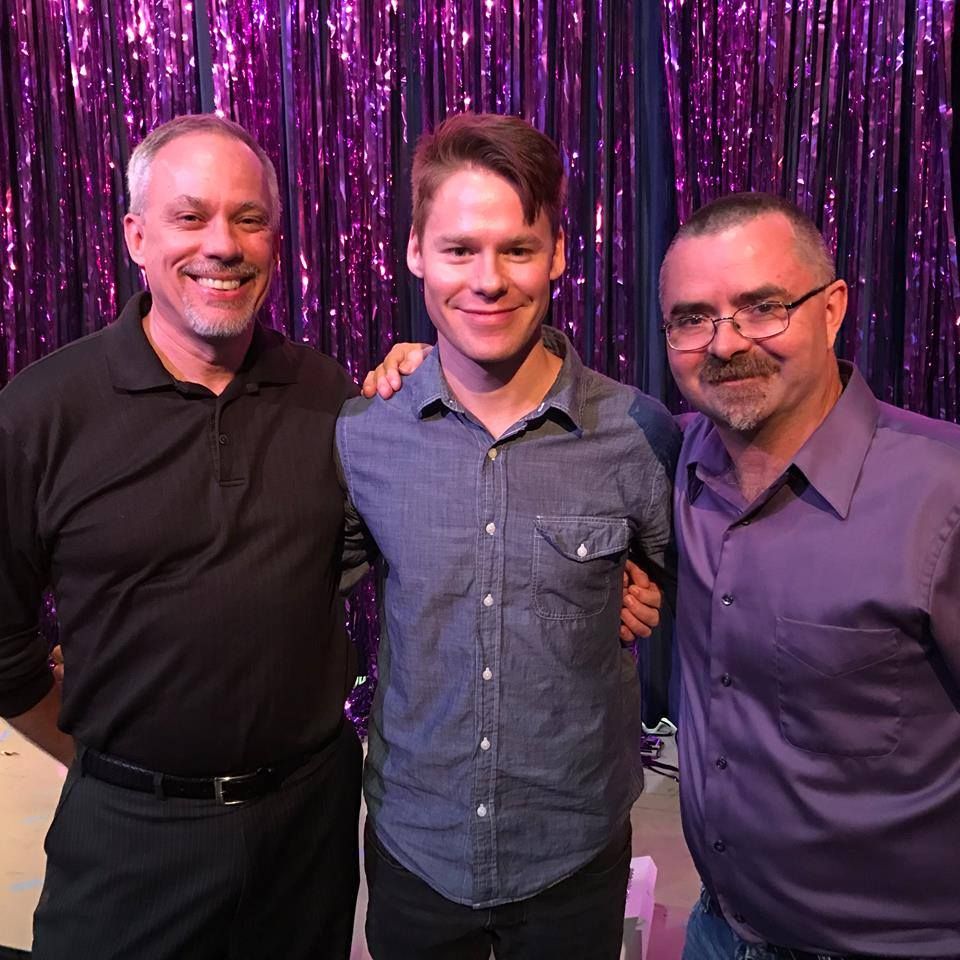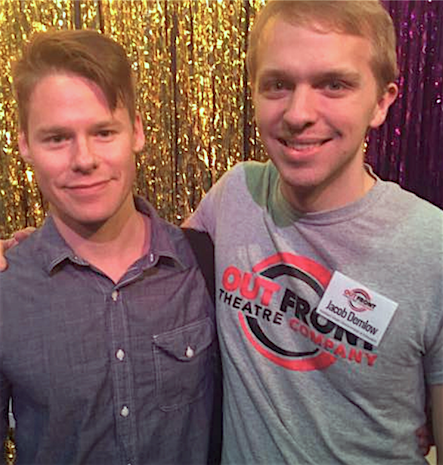 https://www.instagram.com/p/BMUYQjIFq8O/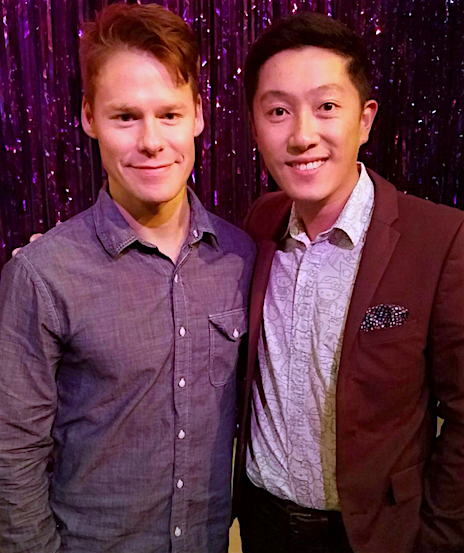 https://www.instagram.com/p/BMUbQ9Agpzq/?taken-by=lookitswing




November 2 - Randy and Alison TV news show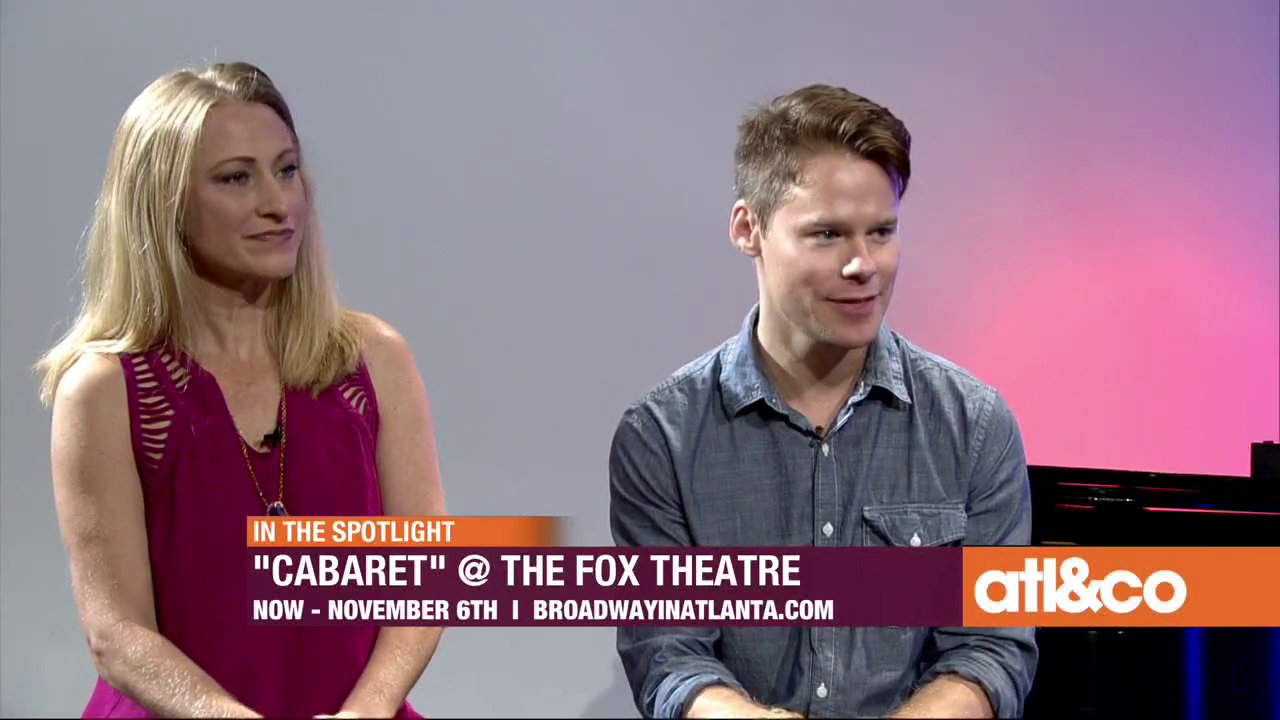 http://www.11alive.com/entertainment/television/programs/atlanta-and-company/cabaret/346301647

http://kinwad.livejournal.com/408673.html?view=7340897#t7340897 kin's screen caps




November 2 - atrticle

http://www.myajc.com/news/entertainment/arts-theater/theater-review-life-is-a-seedy-cabaret-even-at-the/ns24s/

Posted: 12:03 p.m. Wednesday, Nov. 2, 2016

It would require a pronounced suspension of disbelief to ever truly mistake the spacious grandeur of Atlanta's Fox Theatre for the decadent hole-in-the-wall that is meant to be the Kit Kat Klub of 1930s Berlin.

Not to be confused with any other iterations of the 1966 John Kander/Fred Ebb musical, Broadway in Atlanta's current presentation of the national touring company version of "Cabaret" is specifically based on director Sam Mendes' 1993 London revival, which was originally staged at the 250-seat Donmar Warehouse, before it was remounted by co-director Rob Marshall for New York's Roundabout Theatre in 1998, housed in a 1,000-seat venue at Studio 54, the former 1970s discotheque.

If anything gets lost in translation at the 4,600-seat Fox, it isn't the spectacular Broadway-scale production values we've come to expect from such road shows, but rather the cloistered nightclub atmosphere that might lead audiences to feel they were right in the thick of things. After all, to borrow the refrain from the famous title tune, life is a cabaret; life is an enormous theater auditorium doesn't have quite the same ring or sense of intimacy to it.

Joe Masteroff's script for the musical was initially adapted from a 1950s play by John Van Druten called "I Am a Camera," which was in turn based on Christopher Isherwood's 1930s novella "Goodbye to Berlin." The story primarily involves an aspiring American novelist, Clifford Bradshaw, and his romance with a vivacious British chanteuse named Sally Bowles.

The bulk of the show takes place amid the bohemian underworld of the Kit Kat Klub, where Sally performs, alongside a seedy and insinuating Emcee and his scantily clad chorus of other singers and dancers. At first, the musical numbers seem innocuous (or salacious) enough, but they increasingly begin to comment on or allude to some of the ominous social and political turmoil brewing just outside the club, as Hitler and the Nazi party are coming to power.

Theatergoers who are only familiar with "Cabaret" from Bob Fosse's popular 1972 movie will be surprised to discover whole songs and subplots that were excised in the transition from stage to screen. To wit, on this tour, directed by BT McNicoll, Mary Gordon Murray and Scott Robertson beautifully portray the late-blooming, ill-fated courtship between a lonely boardinghouse owner and a Jewish fruit vendor. (Whole other songs were added to the film, which was skewed as a star vehicle for Liza Minnelli's Sally.)

But even those who have seen the original stage musical may be in for a few shocks. The Mendes version is decidedly kinkier — mainly pertaining to a lot of sexual innuendo on the part of the Emcee and his Kit Kat Girls (which now also include Kit Kat Boys), in addition to more blatant references to Cliff's bisexuality (merely hinted at before).

Randy Harrison cuts an undeniably dynamic and masterful figure as the Emcee, and Benjamin Eakeley is excellent as the disillusioned Cliff. At Tuesday's opening-night performance here, understudy Alison Ewing (stepping in for Andrea Goss) played Sally quite effectively, both musically and dramatically.

And in the shattering climax of the show, at least, you can even appreciate seeing it on a scale you'd get only at the Fox.

THEATER REVIEW

"Cabaret"

Grade: B

Through Nov. 6. 7:30 p.m. Wednesday-Thursday; 8 p.m. Friday; 2 and 8 p.m. Saturday; 1 and 6:30 p.m. Sunday. $47.45-$116.15. Fox Theatre, 660 Peachtree St. N.E., Atlanta. 1-855-285-8499, foxtheatre.org.

Bottom line: Bigger isn't always better.




November 1 - article

http://thegavoice.com/cabaret-cowboy-bring-iconic-erotic-atlanta-theater/




Q&A with Randy on Nov. 2 at Atlanta's LGBT Film Festival
Thanks to haron#RandyHarrison #Emcee #CabaretTour https://t.co/aqh9tMxlUx pic.twitter.com/qz1ur0oZLF

— GaleRandyWorldwide (@GaleRandyWorld) November 1, 2016




October 31 - interior Fox Theater, Atlanta

https://www.instagram.com/p/BMSUf0jlA2j/?taken-by=benjamineakeley


October 31 - exterior Fox Theater, Atlanta

https://www.instagram.com/p/BMP0uLalBn1/




SAN ANTONIO, TEXAS - OCTOBER 25 - 30


October 29 - matinee


@RandyHarrison01 Shouted ❤️ you #matinee #SanAntonio #Amazing Gr8 #performance What #pipes #Talented #TripleThreat pic.twitter.com/y4cd60OBUP

— Rob Alfieri (@TeknoRob) October 30, 2016




October 28


THE ALAMO? After last night night San Antonio will REMEMBER @DaniSssss! Dani made her 'Sally Bowles' debut in @Cabaret_Musical #44WestEnt pic.twitter.com/MHiWWuVOMJ

— 44WEST Entertainment (@44WestEnt) October 29, 2016
@Cabaret_Musical Thanks for this Amazing show IN HERE, LIFE IS BEAUTIFUL!! 🎭🎷🎻🎺 #cabaret2016 pic.twitter.com/GeSgyR4FS1

— Jessica Wendolyne (@jessicawendolyn) October 31, 2016






October 27 - article

http://www.sacurrent.com/ArtSlut/archives/2016/10/27/touring-production-of-cabaret-serves-up-sleaze-and-defiance-in-nazi-germany


October 27 - article

http://www.clatl.com/culture/article/20836013/pace-academy-alum-stars-in-national-tour-of-cabaret



October 26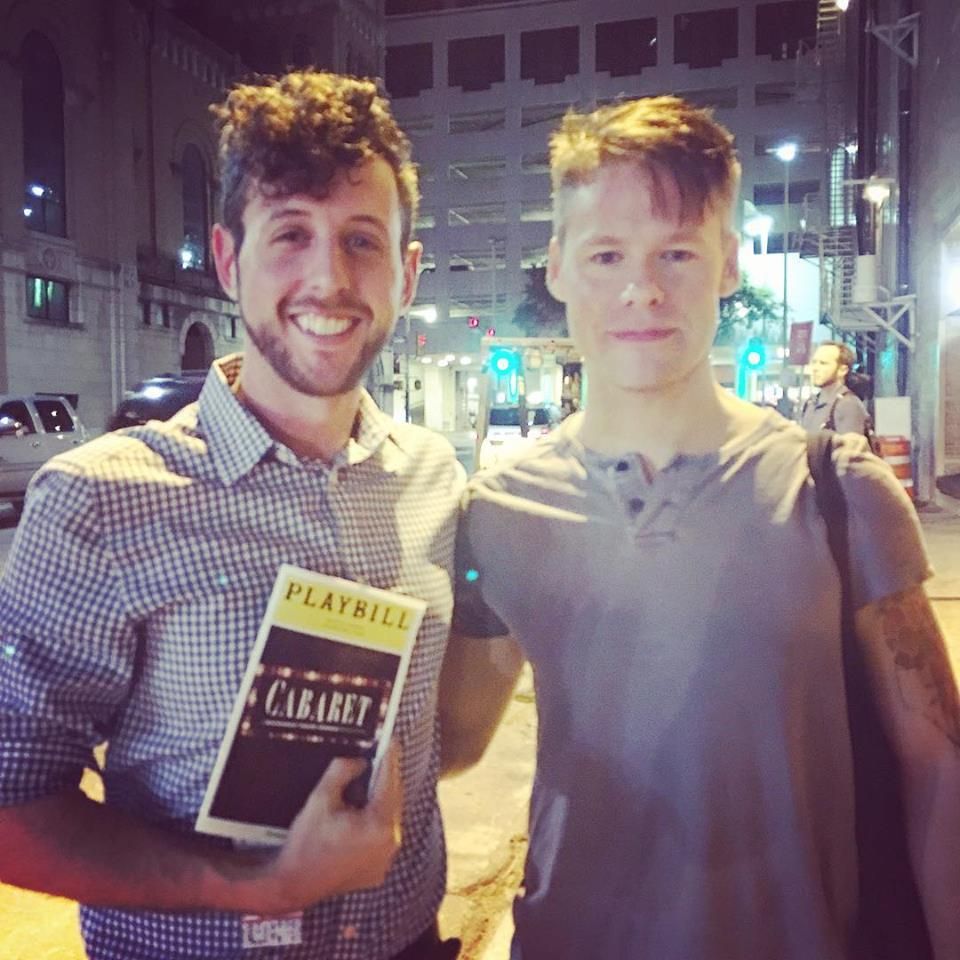 https://www.instagram.com/p/BMEdrTWg2sN/?taken-by=lifeisamusical13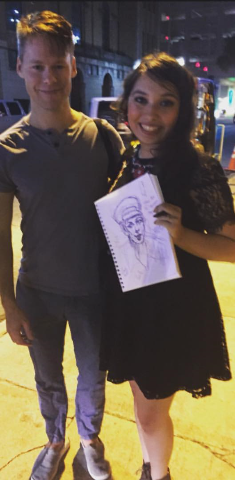 https://www.instagram.com/p/BMDpkOug2gS/




October 26 - article

http://www.goliathatlanta.com/fox-theatre-queers-up-cabaret/



October 26 - article

http://m.mysanantonio.com/entertainment/music-stage/article/Review-Cabaret-10174351.php



October 24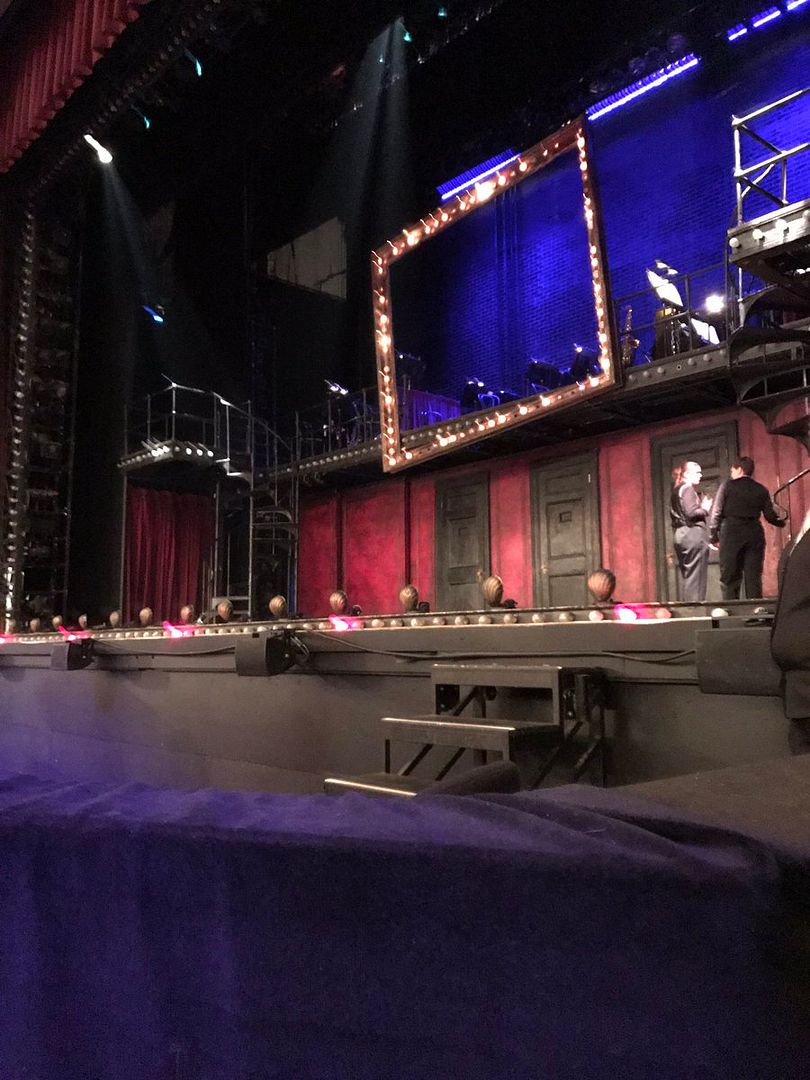 Ben Eakely and Patrick Vaill with Latrice Royale, Majestic Theater

https://www.instagram.com/p/BMKc505l6kf/?taken-by=benjamineakeley


Majestic Theater, San Antonio

https://www.instagram.com/p/BMAY7CUlxFr/?taken-by=benjamineakeley




MINNEAPOLIS, MINNESOTA - OCTOBER 18 - 23




October 23







October 22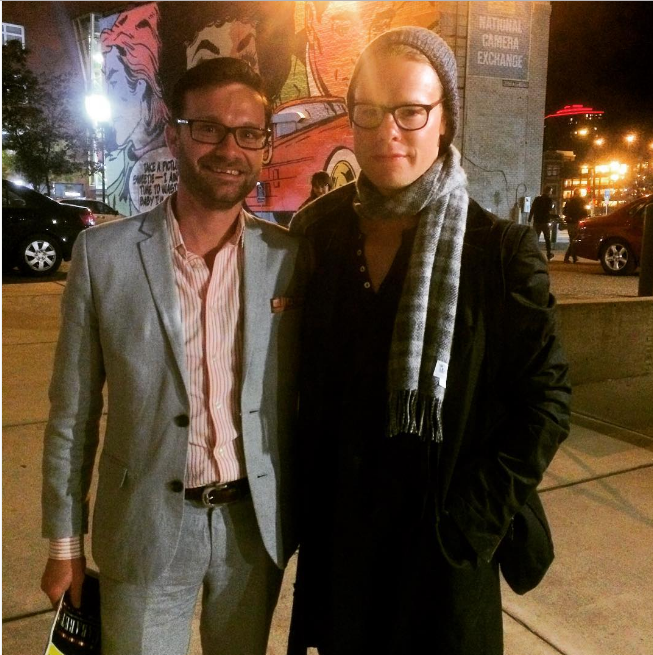 https://www.instagram.com/p/BL7L-jAgjYV/?taken-by=gregoryallen82



October 23 - article

http://www.talkinbroadway.com/page/regional/minn/minn514.html


October 21 - article

http://encoreatlanta.com/cabaret-opens-nov-1-edge/


October 20 - article

http://www.twincities.com/2016/10/20/theater-review-touring-cabaret-offers-expert-staging-questionable-acting/


October 20 - article

http://www.lavendermagazine.com/our-scene/randy-harrison-shines-like-a-dark-crystal-in-cabaret-at-the-orpheum/


October 19 - article

http://twincitiesarts.com/2016/10/19/review-roundabout-cabaret-packs-roundhouse-kick/


October 19 - article

http://playoffthepage.com/2016/10/review-of-cabaret-from-roundabout-theatre-co-at-the-orpheum-in-minneapolis-mn/





.@Cabaret_Musical cast member Kelsey Beckert is taking over our Instagram! #Willkommen her to Mpls- https://t.co/YJw2bvRW7v @RTC_NYC pic.twitter.com/mud6wJCqVj

— HennepinTheatreTrust (@hennepintheatre) October 19, 2016




October 19 - Minneapolis news at noon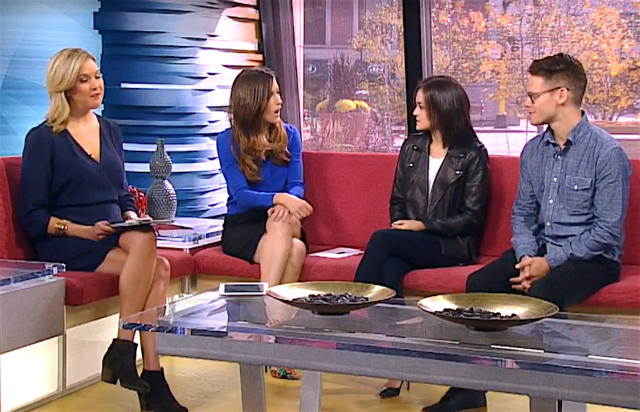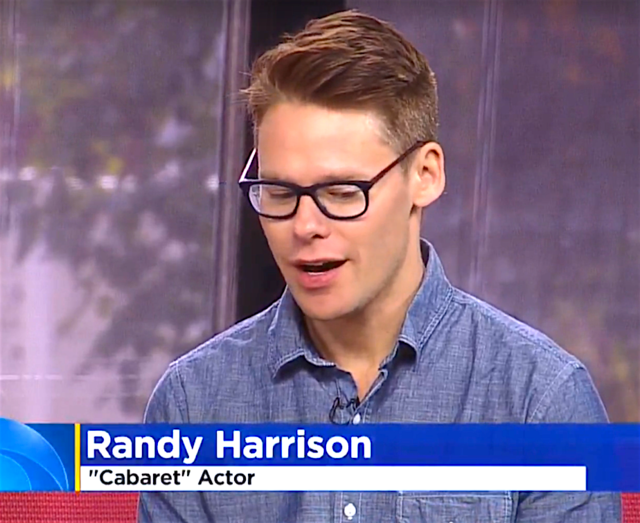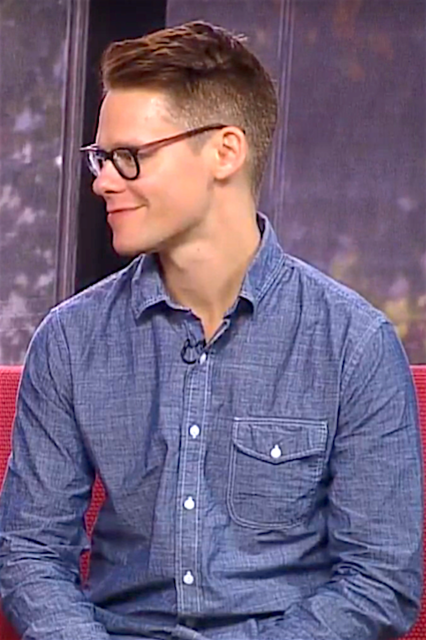 http://minnesota.cbslocal.com/2016/10/17/mnfusion-cabaret-qa-andrea-goss/

http://kinwad.livejournal.com/405789.html screen caps





October 19 - Minneapolis news show interview Jason at 10 am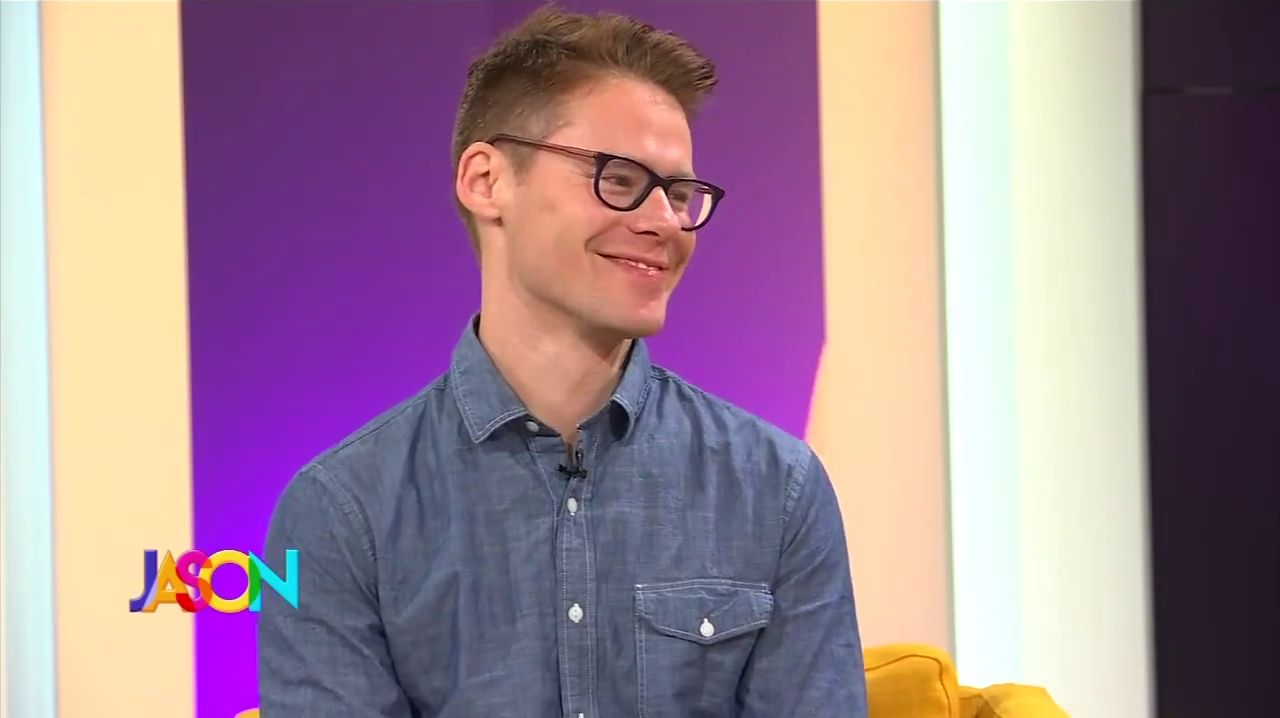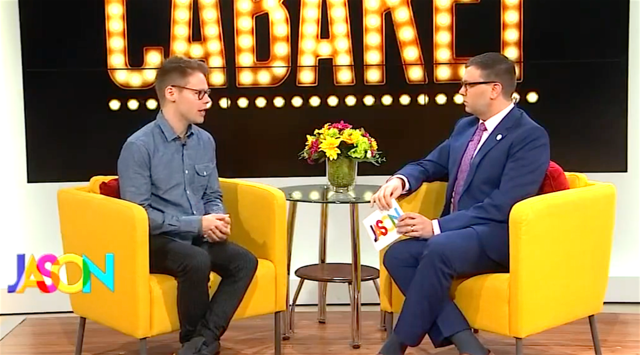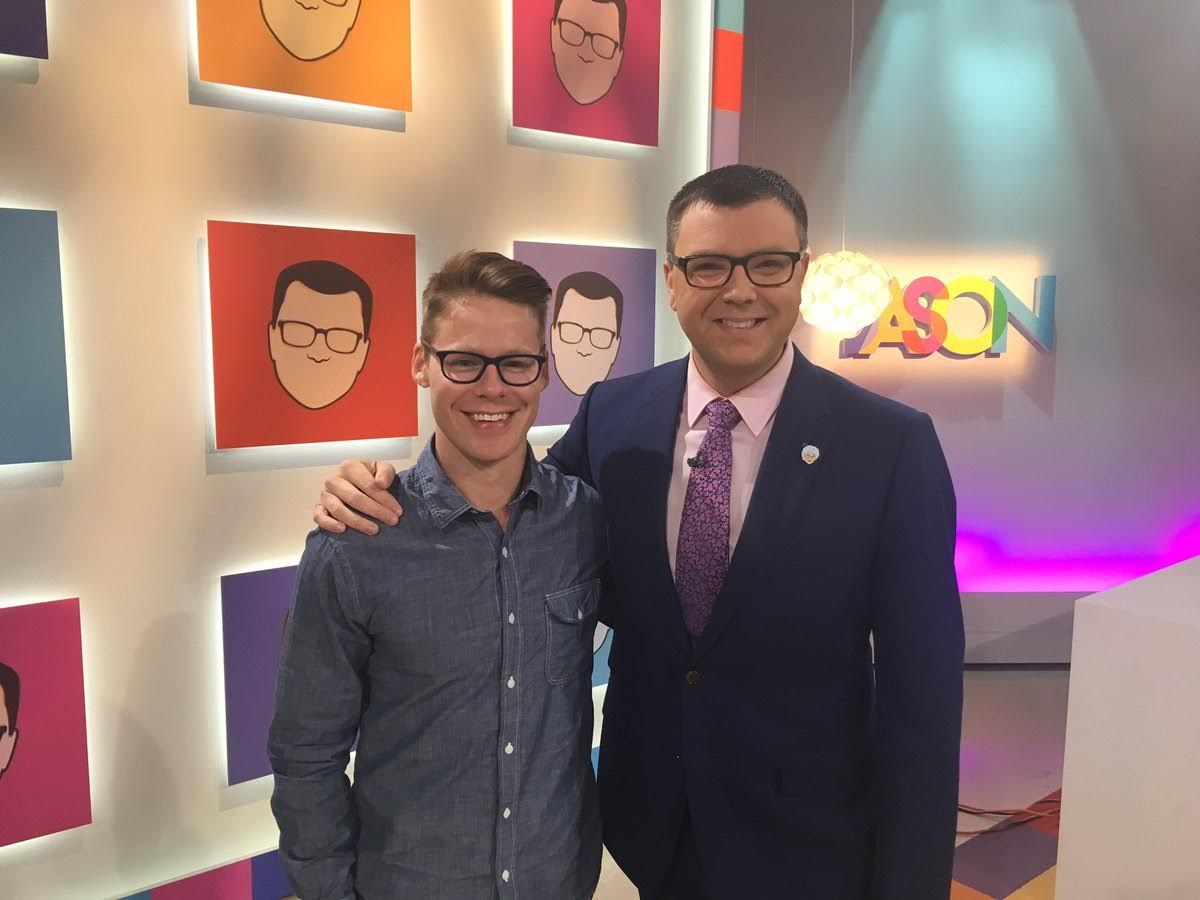 https://vimeo.com/188029173

http://www.randy-harrison.it/english/home.php?subaction=showfull&id=1476917711&archive=&utm_source=randy-harrison.it&utm_medium=twitter&utm_term=randy+harrison

https://www.facebook.com/media/set/?set=a.1817976778459163.1073742018.1423346967922148&type=3 screen caps





October 19 - article

http://www.startribune.com/this-sexy-cabaret-revival-was-worth-the-wait/397618541/






October 18 - The Saloon in Minneapolis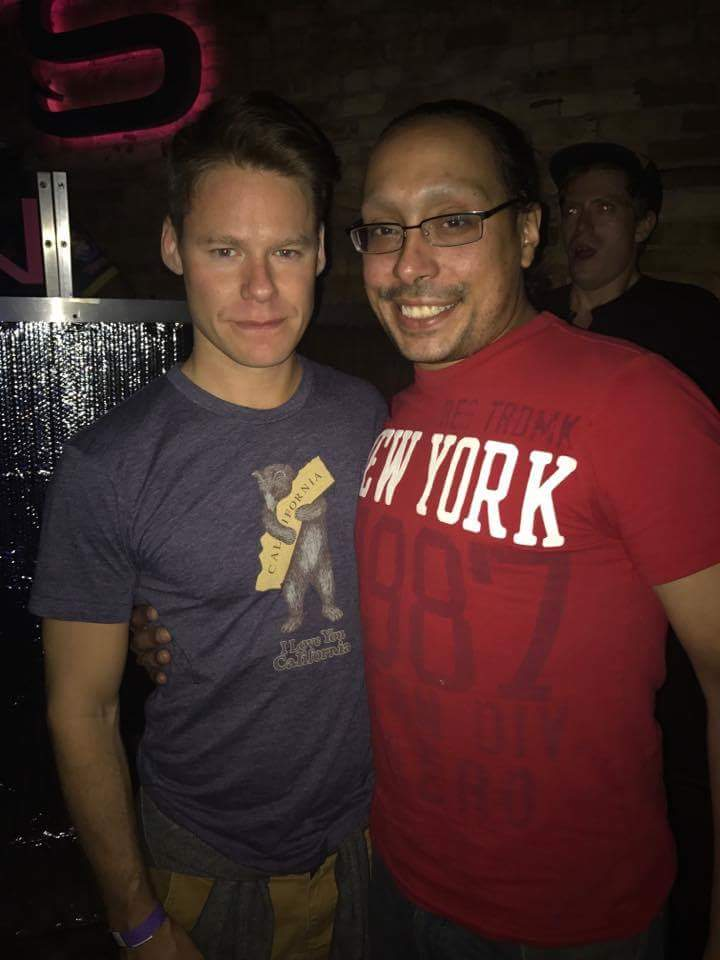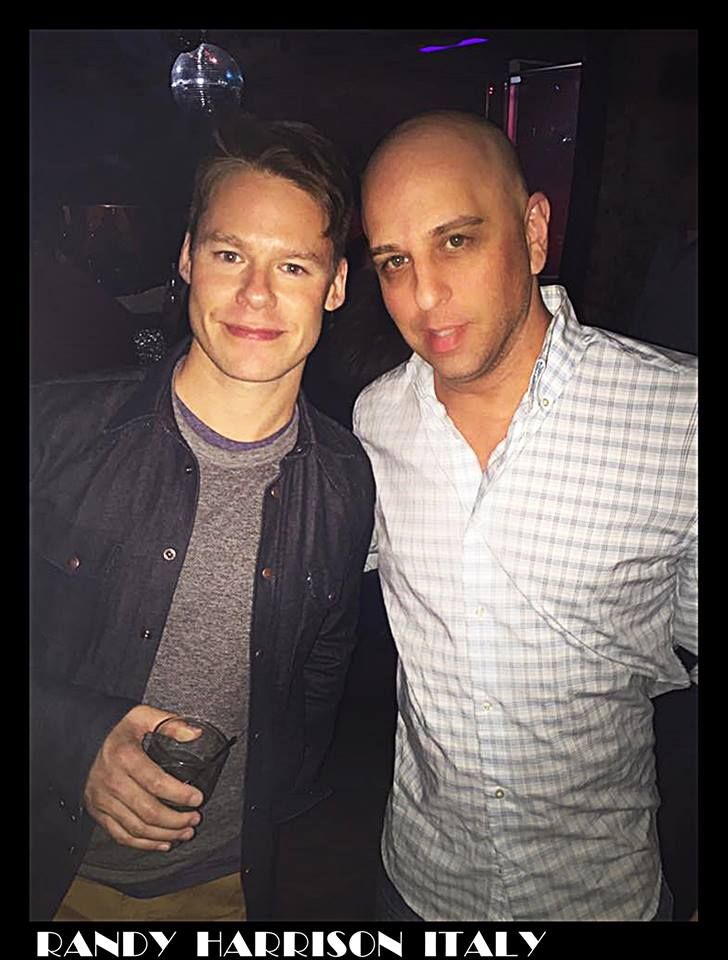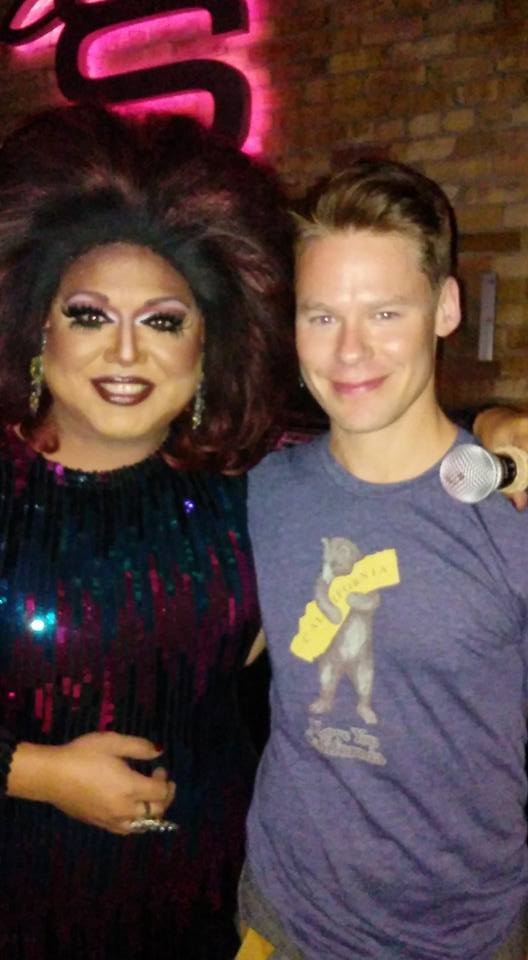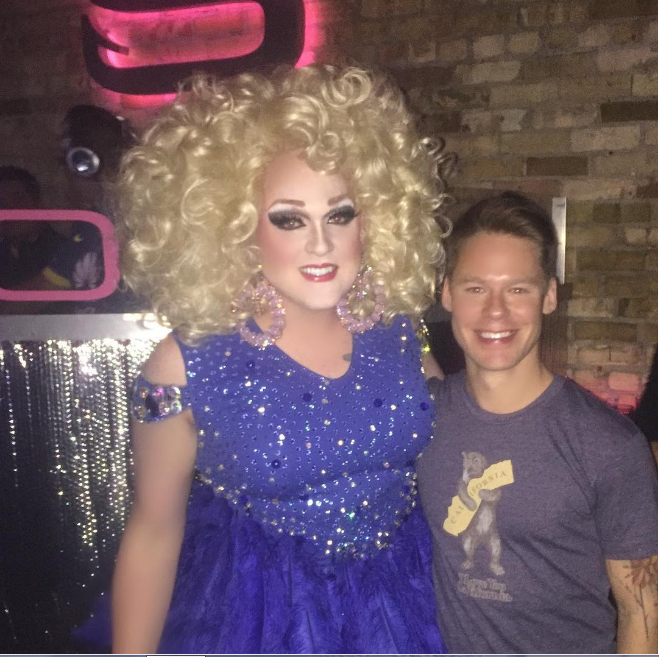 https://www.instagram.com/p/BLvNRhBlc49/?taken-by=gingerrausch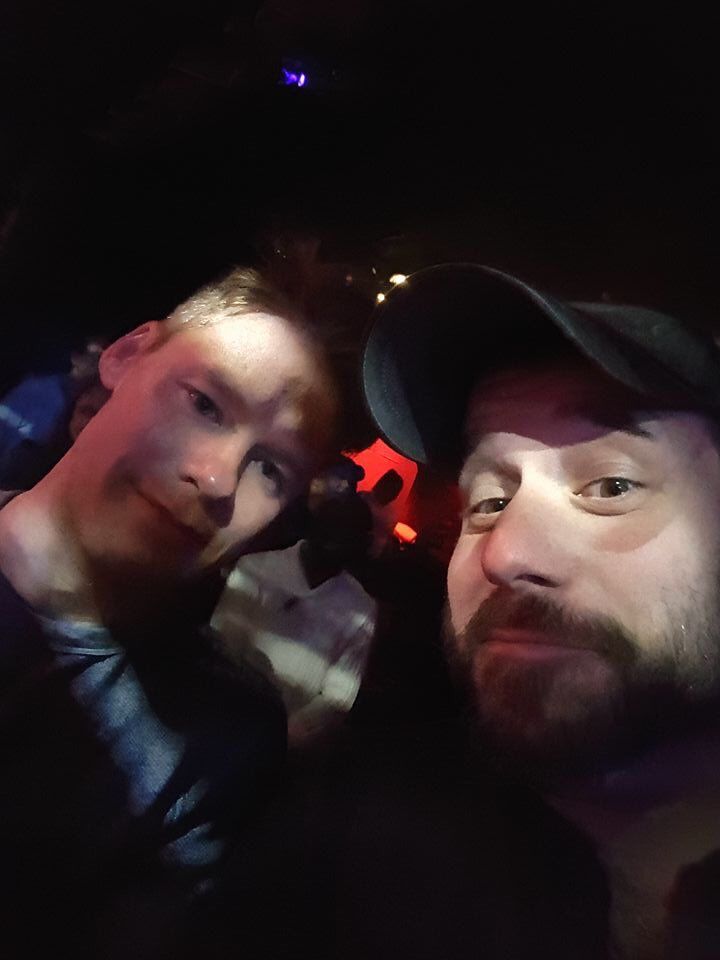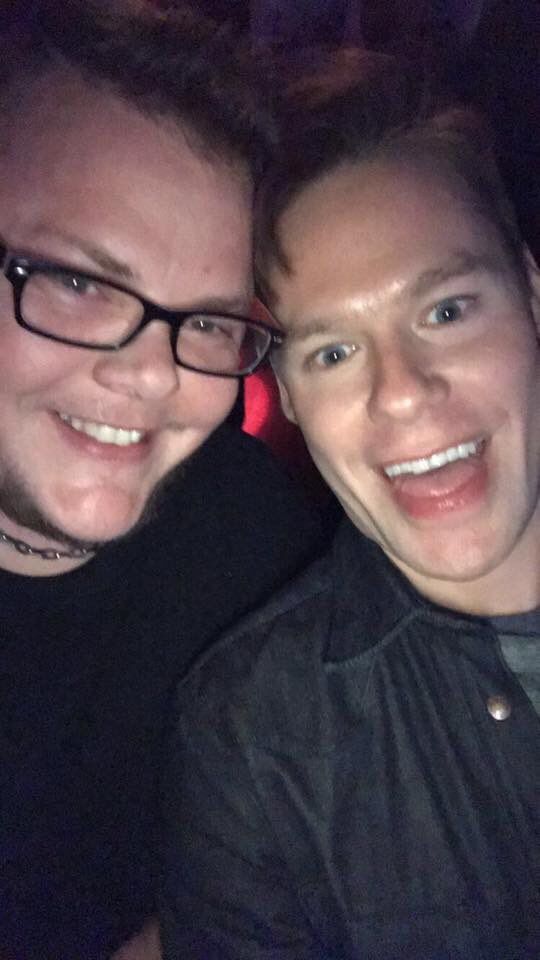 October 18 - cast party in Minneapolis




https://www.facebook.com/hennepintheatretrust/photos/ms.c.eJxlz8EJwFAMAtCNSsyPqdl~;sZZeCub6EFEEWJnZujnTGRd~_aZQJZ4lcdKxHEUu4pFxwrPkd5BnSM~;LNWnsmvHnye~;EAdIA18g~-~-.bps.a.10154222686989620.1073741850.8998754619/10154222688134620/?type=3&theater


October 18 - cast party in Minneapolis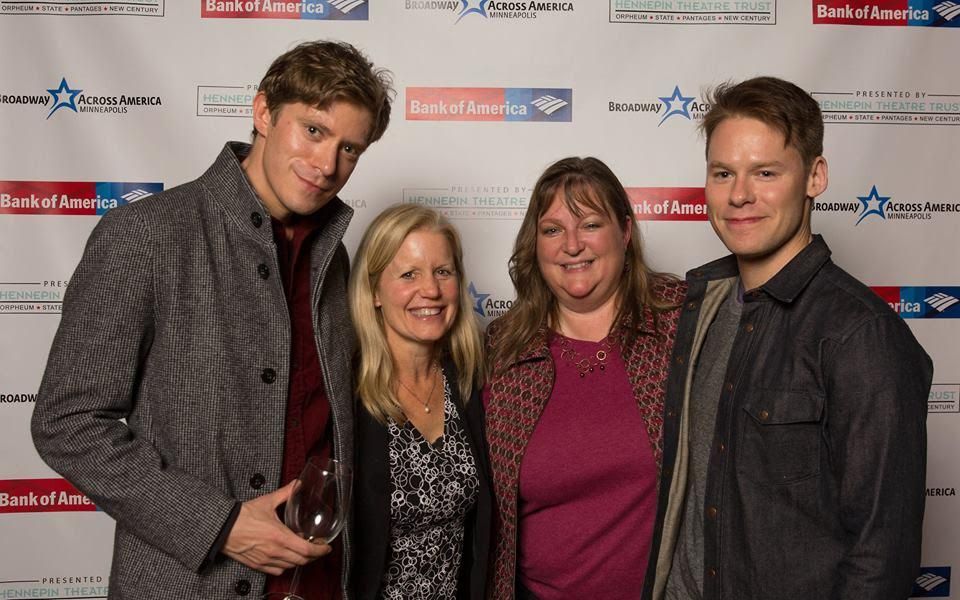 https://www.facebook.com/hennepintheatretrust/photos/ms.c.eJxlz8EJwFAMAtCNSsyPqdl~;sZZeCub6EFEEWJnZujnTGRd~_aZQJZ4lcdKxHEUu4pFxwrPkd5BnSM~;LNWnsmvHnye~;EAdIA18g~-~-.bps.a.10154222686989620.1073741850.8998754619/10154222688769620/?type=3&theater



October 18


https://www.instagram.com/p/BLutyquBNsy/?taken-by=thedoonegirl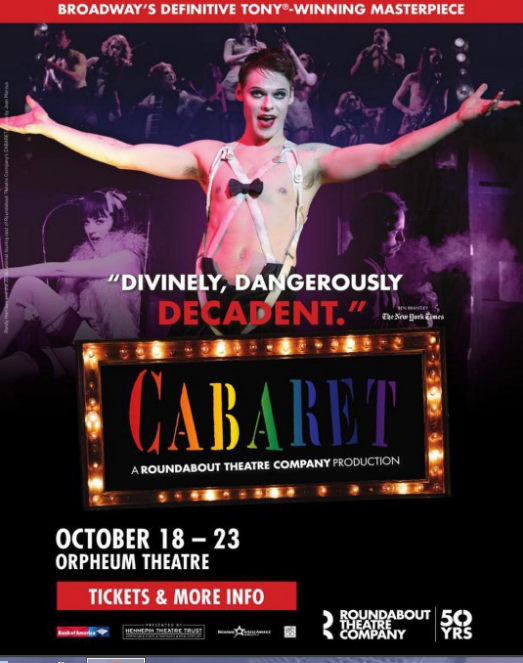 The curtain is about to rise on the first show of the 2016 - 2017 @BankofAmerica Broadway on Hennepin Season! pic.twitter.com/IshfUTw9Hk

— HennepinTheatreTrust (@hennepintheatre) October 19, 2016








OMAHA, NEBRASKA - OCTOBER 11 - OCTOBER 16



October 17 - article

http://encoreatlanta.com/cabaret-opens-nov-1-edge/



October 16 -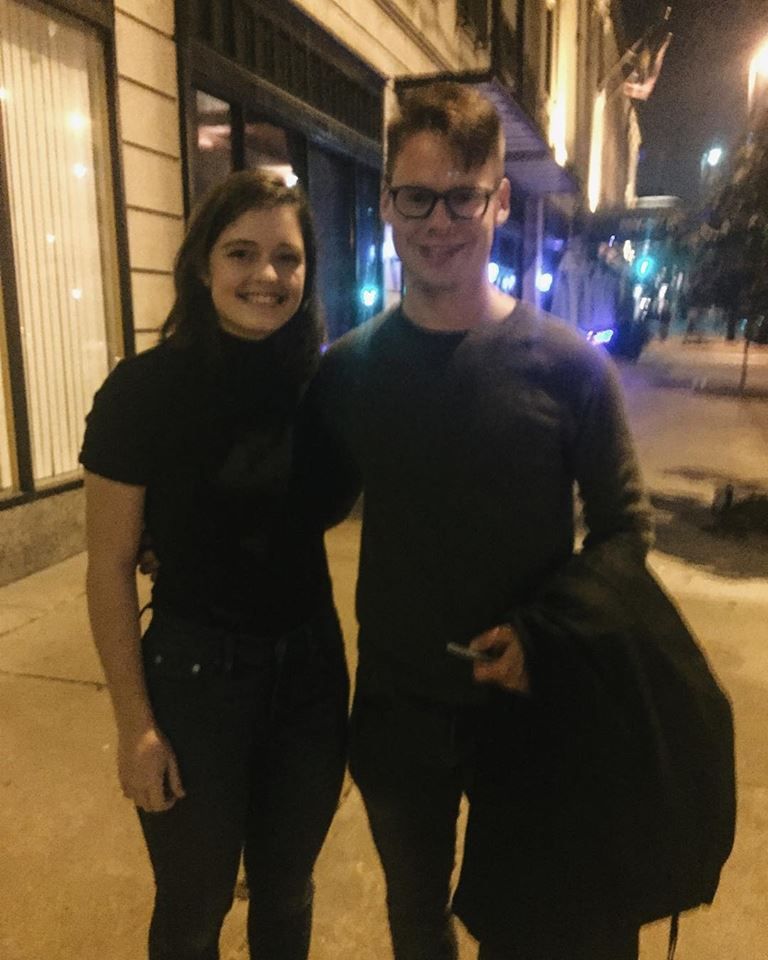 https://www.instagram.com/p/BLoPPFSAF86/?taken-by=bbowlerr



October 13 - article

http://www.gwinnettdailypost.com/entertainment/arts_theatre/cabaret-brings-germany-s-kit-kat-klub-to-fox-theatre/article_5150d6d0-9437-52c7-978b-6d0f5796bb06.html?utm_medium=social&utm_source=twitter&utm_campaign=user-share


October 13 - article

http://www.nonpareilonline.com/entertainment/cabaret-celebrates-years-with-promiscuous-song-and-dance-solemn-storyline/article_696dee57-0d50-5e39-a564-c487a1a4654d.html



October 12 - Sarah Bishop and Aisling Halpin teach Willkommen steps in master class


Students are learning @Cabaret_Musical 's opening number one step-touch at a time. Thanks to the show for the lesson! @NebraskaHSTA pic.twitter.com/VywI1865cI

— OmahaPerformingArts (@OPerformingArts) October 12, 2016





October 12 - article

http://www.omaha.com/go/cabaret-at-now-with-more-decadence-still-has-a-lot/article_63463477-e6af-5b31-9ad7-e77e79b04e58.html


October 11 - article

http://www.lavendermagazine.com/our-scene/5q-cabaret/


October 11 -

Alison's bday during opening night intermission

https://www.instagram.com/p/BLcj4WhAkd9/?taken-by=operformingarts



October 11

timelapse photography of rehearsals for opening night

https://www.instagram.com/p/BLcTrj1AQGt/?taken-by=operformingarts



October 11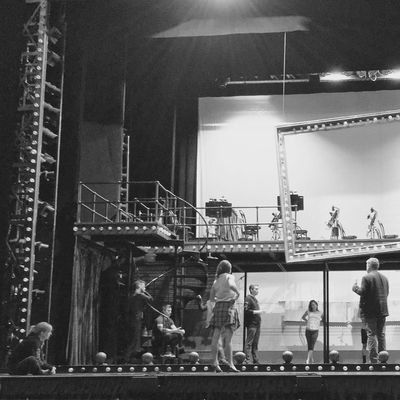 October 11 - sound check for opening night

https://www.instagram.com/p/BLlrEuvBxOn/?taken-by=danispieler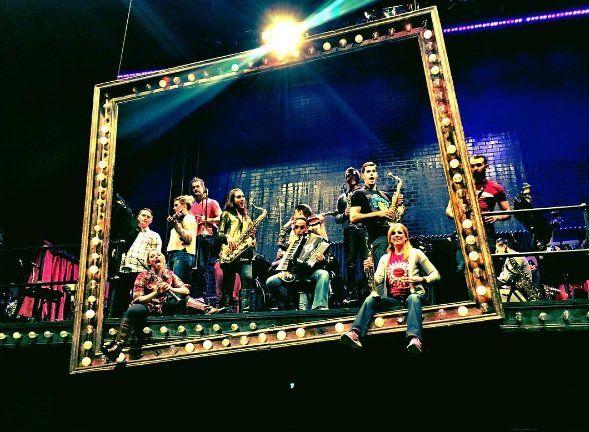 https://www.instagram.com/p/BLcVCPHgDTb/?taken-by=operformingarts



Orpheum Theater interior

https://www.instagram.com/p/BLcWGp3lIXo/?taken-by=benjamineakeley



Orpheum Theater in Omaha, Nebraska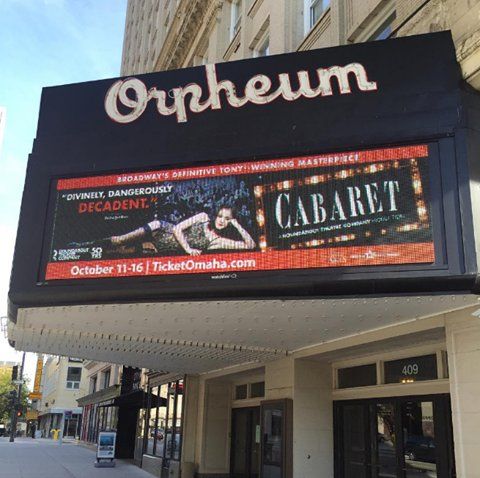 https://www.instagram.com/p/BLcVCPHgDTb/?taken-by=operformingarts