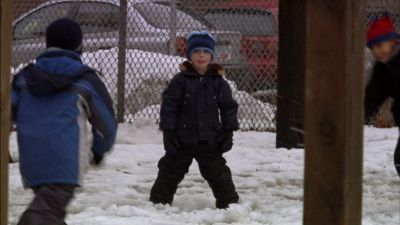 Title: That's My Boy
Author:
later2nite
Word count: 100


"When did he learn to throw like that?" Brian was genuinely surprised when Gus hurled his nerf football to some kids in the park.
"About six months ago." Lindsey smiled at Gus with a mother's pride, but mostly, she was proud of Brian and his emerging interest in his five-year-old son.
"Lindsey, I don't think I've ever thanked you and Mel for deciding to stay." Brian grasped Lindsey's hand, giving his son's mother a quick peck on the cheek. "Have him ready on Saturday morning. I'm going to take him and sign him up for Pop Warner football."
THE END