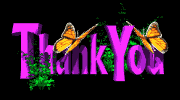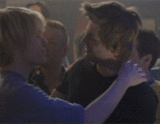 A letter to my awesome F list, who made my birthday last Monday one of the most memorable I've ever had:




I'd first like to thank all of you who decorated my profile page with such wonderful v gifts. (You are the only ones whom I haven't thanked personally yet, but I'm getting there - I promise!)
balrogtweety,
rangal_57,
7wildwaysup,
rulisteningbj,
masterglory, Randy Sunshine Harrison AKA
landlady_4rent,
galenut,
shenova,
toshiani007,
toto_too514,
rockie2010,
ls1966,
stellakinney,
spike7451,
pam81,
lougenessis,
chloris01,
penny_sieve, and
moonbrightnites. Your warm wishes and sentiments that went along with the v gifts mean so much to me.

Thank you to
pet0511,
galehot, and
emelwhy for the sweet emails, to
galehot and
yvonnereid for the personalized Gale at Itacon icons, to
emelwhy for the fun pic of Randy with the birthday cake border around it, to
landlady_4rent for the 2 months paid LJ time, and to
techgirl_on_ij for the lovely gift you mailed halfway around the world to arrive in plenty of time before my birthday. You are all truly unbelievable!

Reading all the Private Messages that came in from my following friends deeply touched me and brought a smile to my heart:
landlady_4rent,
predec2,
love4movies,
esti75,
kinwad,
bubbafrogz,
lindtti,
spokies,
yessibolson,
bigdogz09,
ivylovebj,
mitakay, and
isijus Thank you all for your words of friendship and love.

When I finally had the opportunity to log onto LJ on Monday night, all the birthday posts on my f page were both special to me and amazingly pretty. Many thanks to
landlady_4rent,
petulant2u,
pfodge,
cheburashka_2,
guavejuice,
little_sister,
michira_70,
ls1966,
spike7451,
rznbloodrose,
duffy_60,
rainbow1907,
galenut,
shadownyc,
galesweetie,
techgirl_on_ij,
meggi63,
bumerbmw,
bibiherz, and
kmacorina for your gorgeous pics and prose. I'm saving all of them to savor forever!

And to my fellow Evil Kinney Girls...what can I say? The fabulous 'dancing' prompt is so endearing to me, and I'm grateful to all of you for the fics and drabbles you've written for it.
7wildwaysup,
galehot,
aaa_mazing,
mander3_swish,
soulmatejunkee,
guavejuice, and
pam81 - thank you all from the bottom of my heart for your insightful stories of Brian and Justin. Every one of them made me think, smile, and thank my lucky stars that I discovered this couple's breathtaking love for each other.





Because if it weren't for them, I never would have stumbled my way into fandom and met my beautiful F list.


(Please forgive me if I've inadvertently missed anyone in this thank you post. And do let me know.)