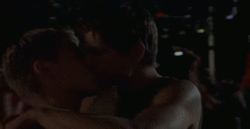 Just wondering if anyone on my F list has recently applied for membership to bjfic? If so, how long did it take to get approved? Did you even get a response?
Are
bloodyrose82
or
magicae
on anyone's F list? (the mods of bjfic) Have you heard from them lately? It seems like they're not around anymore and the comm is not being run by anyone.
Any info you can share would be helpful.
Thanks,
Linda